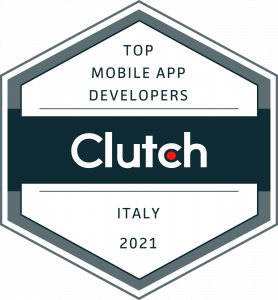 It's hard to imagine our lives nowadays without technology and our mobile devices; they've become a stable to our daily lives and to the markets. Companies and businesses saw a massive opportunity to capitalize on these said technologies. The rise of mobile apps and the demand for development works surged because of this.
As a development agency, we aim to help clients have the technologies that they design, whether it's a software or an application. We believe in a digital-based world that is driven by small to medium sized businesses that use technology to create new business opportunities.
With that being said, it is our pleasure to announce that, once again, our company has gained international recognition from industry leaders. A review and ratings platform from Washington, DC. named Clutch, reached out to and told us great newsLasting Dynamics SRL is the number in the list of agencies on Clutch's top Italian app developers. In their recently released Leaders Matrix, our company is hailed as the best player in the country.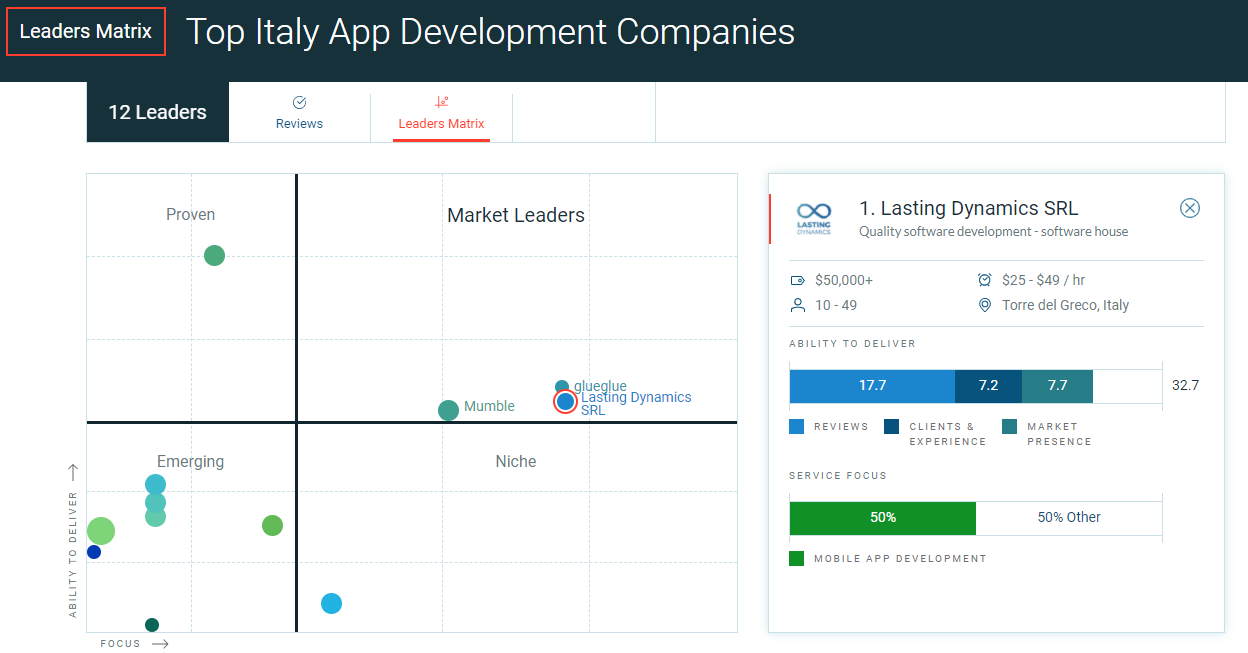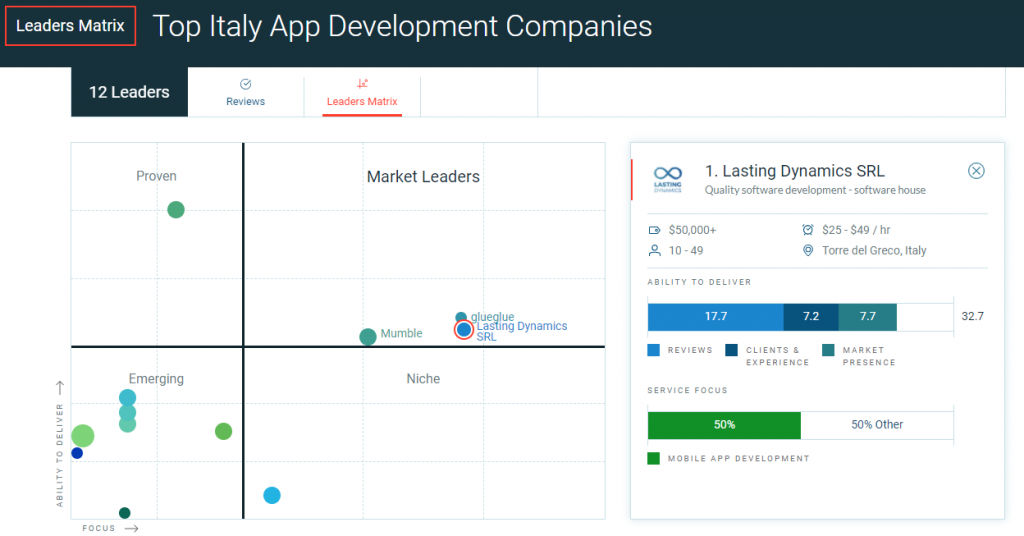 "We are very proud to have been chosen as one of the leading web and mobile development companies in Western Europe. This is a reward for us that demonstrates our commitment in providing only quality products and solutions to our partners."
Michele Cimmino — Lasting Dynamics SRL Chief Executive OfficerIn line with this award, we would like to acknowledge our clients who have chosen us, trusted us, and supported us. We are incredibly grateful for our clients especially those who left us their feedback on our Clutch profile. Our team is glad to be a five-star vendor on Clutch.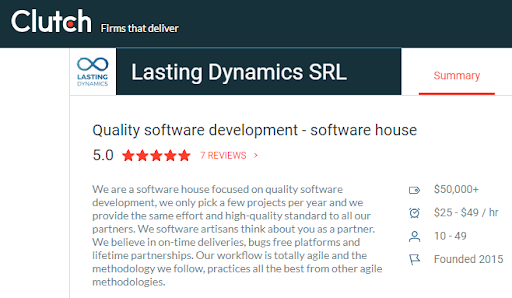 Want to work with us? Book a free consultancy video-call with our team! We can't wait to hear from you.