Lasting Dynamics has always been obsessed with quality in software development, automation and innovation. The company has more than 10 years of experience and works with businesses from a wide range of industries in 30+ countries.
Today we are excited to announce that we have been recognized as an industry leader among the Top Mobile App Development, Top Performance Testing and Automated Testing companies in 2021.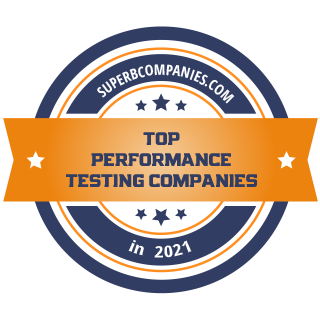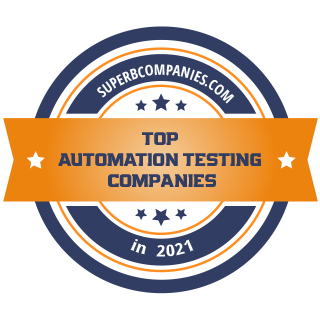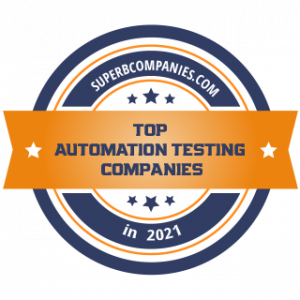 SuperbCompanies evaluates companies taking into account a number of factors, such as their portfolio, experience, awards, team professionalism, fair prices, reputation, and most importantly, proven customer feedback. The SuperbCompanies team of analysts conducts in-depth research before compiling the list.
It's great to see that another year, our high-quality service and software has been noticed. The strongest aspect of our agile approach to building products and teams is QA - software testing.
Top-quality in operations, software and testing
Our world runs on software. Every business depends on it, every mobile phone uses it, and even every new car relies on code. Without software, modern civilization would fall apart. Given this reality, the quality of that software really matters. Because it's so widely used and so important, low-quality software just isn't acceptable.
Software testing is crucial. It's a vital process of ensuring that the software being delivered meets the specific expectations of the customer. Lots of times this process is skipped, therefore, the product and businesses suffer.
In 2002, software development leaders created the manifesto for agile software development. This new approach was a direct response to the traditional method known as Waterfall that migrated from the old manufacturing practices. In Waterfall, you work in stages that strictly follow one another, which is intuitive but risky. If, or more correctly, when a tester finds a bug in the code, design, or even product requirements, the project has to start all over again. This also means that the engineering and testing teams don't work closely together. Agile is 12 principles that all come down to a few core ideas: embrace change, stick to the shorter cycle, and collaborate more. So, testers are now required members of the engineering team who maintain the product quality from the very start. Now feedback can be exchanged in the blink of an eye and bugs can be fixed at the time of coding. Agile methods are also effectively used in embedded systems programming. Testing became more than a routine task of sorting through the code. A new process deserved the title of Quality Assurance, which also covers planning, monitoring, and control.
How Lasting Dynamics does it
1. Initiation - At this stage, the team gathers the client's requirements, studying and preparing the testing strategy.
2. Planning - While certain planning is happening at the initiation stage, here the team does more specific and hardcore activities, such as the analysis of functional, technical, and program specifications, preparing master test plans, and test suits model.
3. Preparation - This is the stage to prepare smoke tests, checklists, testing environment, and requirements traceability matrix.
4. Execution - Besides the actual execution of tests, the QA team delivers test incident reports, level interim test status reports, and level critical test reports.
5. Closure - The final stage of the project is the one where the team finalizes and sends all the agreed-upon deliverables to the client.
6. Process Evaluation - Lasting dynamics provides the client with a list of improvements in terms of agile practices to adopt in order to improve the workflow and avoid making the same mistakes in the future.
Embracing Agile Methodology In Testing
Lasting Dynamics team embraces Agile principles in process and quality delivery, as it is all about being collaborative, flexible, and adaptive to enable fast delivery of bug-free software to the market.
Our QA engineers work in close cooperation with developers, creating a single working unit. People might think that having quality procedures and pipelines is time consuming and reduces the execution speed, but actually, these procedures produce a particular mindset which enhances the overall Agile software development process, accelerating the project timeframe, and increasing the quality of the code.
The importance of software testing and quality assurance is indisputable. It refines the development process and ensures superior quality to the product. Also, it reduces maintenance costs and provides better usability of the app's functionality.
We are excited to be recognized by our approach and results in the industry by superbcompanies.com and will keep the standard high for our current and future customers.