The web and mobile application market has been saturated for quite some time now. There are plenty of companies that are looking for their breakthrough in this industry, but only a few can make it out successfully. At Lasting Dynamics SRL, we help our clients create and develop the best applications for their business and for their customers. Our goal is to always focus on quality over quantity and deliver incredible solutions that will help our partners reach their goals.
Today, our team is very excited to announce that we've been recently named as Top B2B Company & TOP Developer in Italy. According to Clutch, our team was able to deliver impeccable development services which exceeded the industry standards and expectations. With that being said, our company was aptly recognized for our efforts and dedication in serving our clients to the best of our abilities.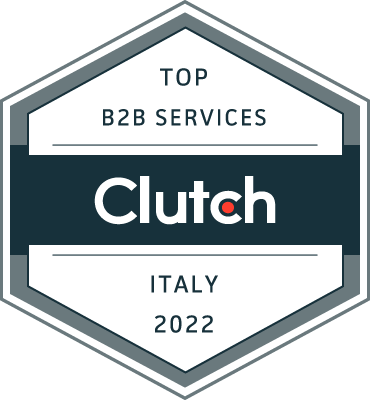 We are very proud of our team for achieving these awards. Our company focuses on developing solutions that will impact our client's business and we are strongly committed to making this a reality. This award helps us in cementing our legacy locally as one of the best and as one of the most passionate developers in the market.
In need of developers for your next project? You are in the right place! Our team is here for you. Schedule a call with us today.
On the other hand, you might be wondering, what is Clutch? Clutch is B2B ratings and reviews platform based in Washington, DC. They evaluate technology service and solutions companies based on the quality of work, thought leadership, and client reviews.